Article owned by team: Information Systems and Support
Brief: 
Eduroam is a free secure wireless network. It is available at all OP campuses and other participating institutions in New Zealand and internationally. These instructions will assist you to connect your OS  X device to the eduroam network.
Detail:
1. Search the Play store for "eduroam CAT" and install the app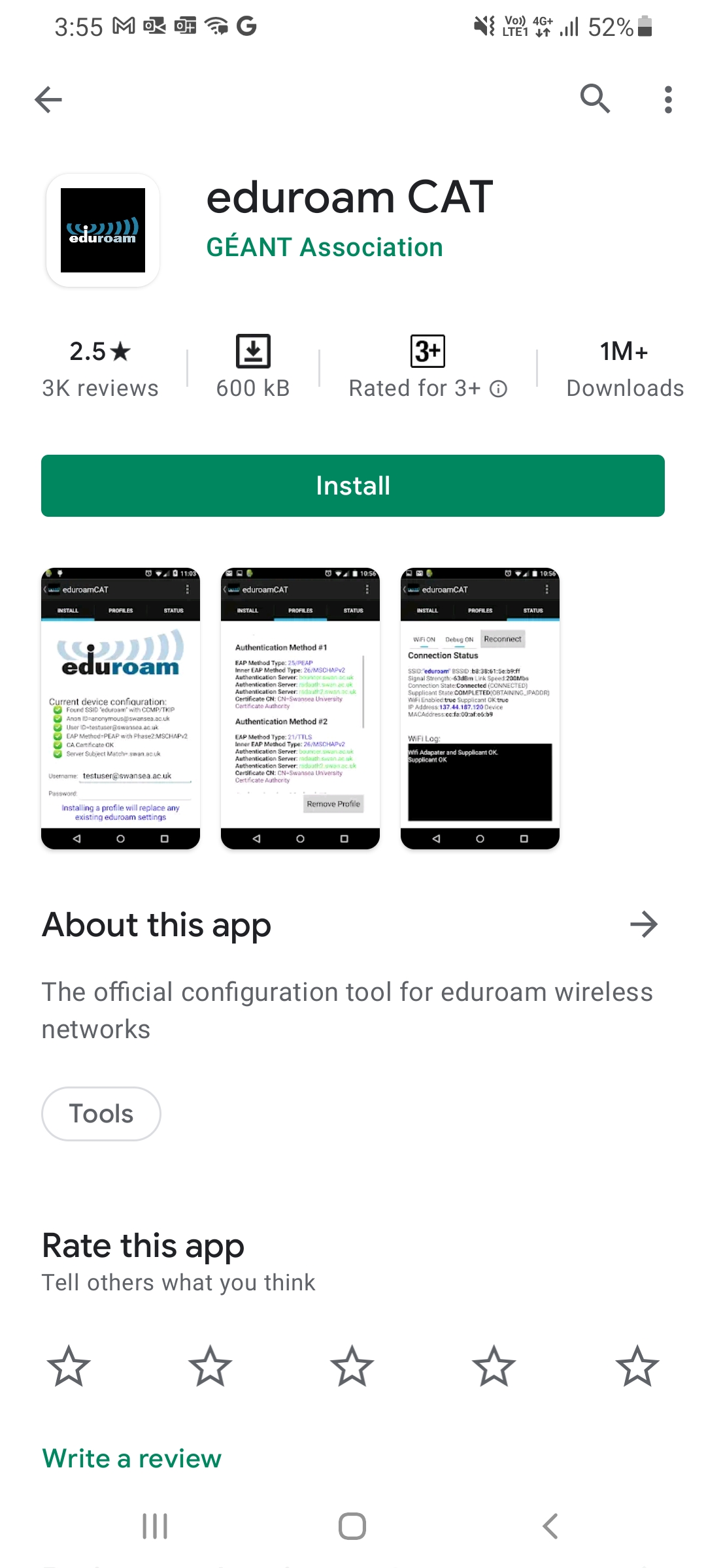 2. Launch the app, it will request you to enter your credentials. Your username is your normal login with @op.ac.nz appended. For example, if you normally login with jsmith you will login with jsmith@op.ac.nz. For students, if you normally login with smitj1 your login will be smitj1@op.ac.nz do not use smitj1@student.op.ac.nz as this will not work. Your password is your regular network login password.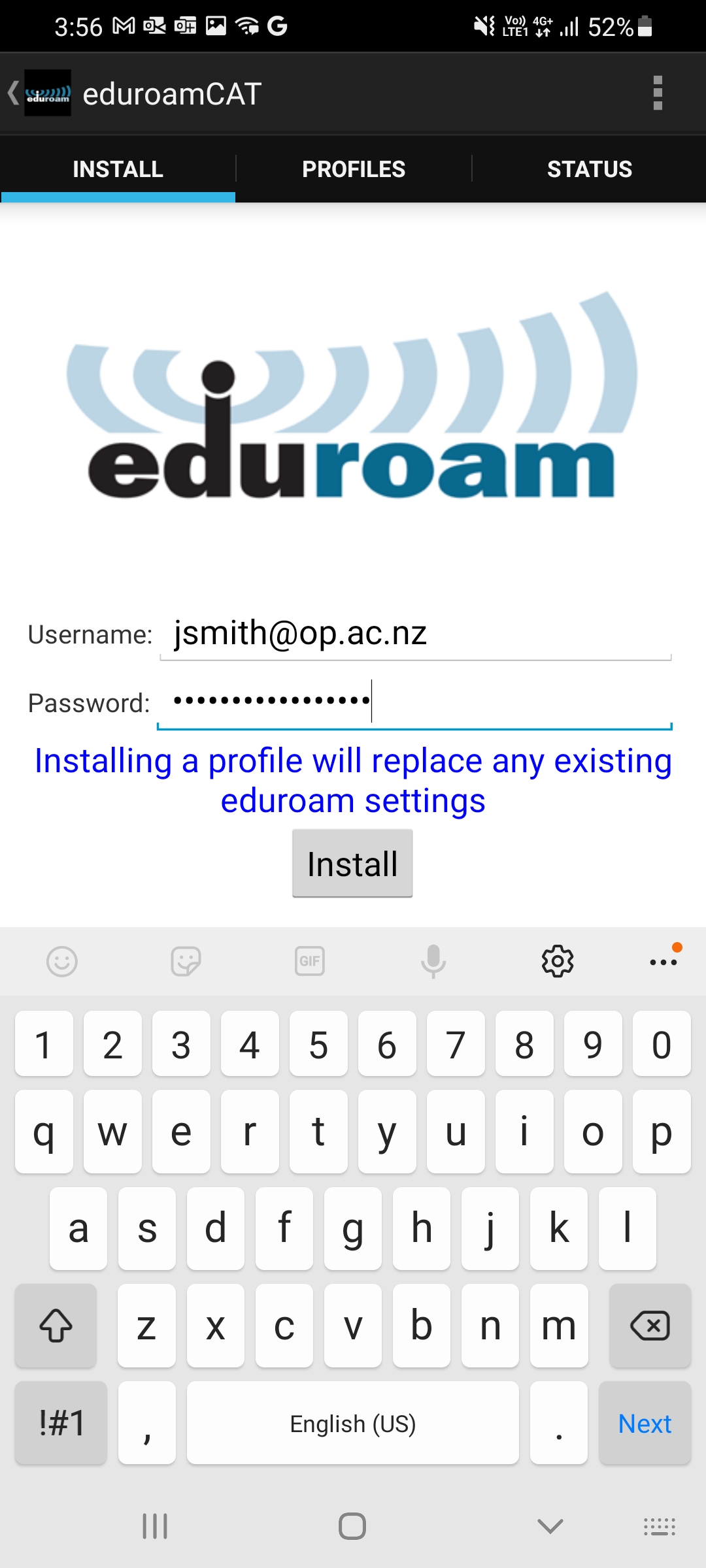 3. The app will then automatically connect your device to the eduroam network. If you are not able to successfully connect, forget the eduroam wireless network from your wifi settings and confirm your username and password in the eduroam CAT app and try again.